Overview
Geography
Jamaica is one of the largest island in Caribbean Sea, located in America continent and 10,990 square kilometres in area lies about 145 kilometres (90 mi) south of Cuba, and 191 kilometres (119 mi) west of Hispaniola, the island containing the nation-states of Haiti and the Dominican Republic.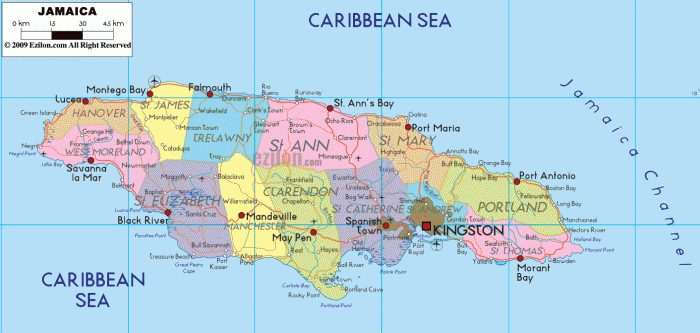 Population
At the end of 2013, the estimated population of Jamaica was 2.7 millions. The majority of the population are African and mixed African and others are non African ethnic groups.
Currency
The Jamaica dollar has been activated as the country's official currency since 1969. It is often abbreviated "J$" and from its introduction, the Jamaican dollar was worth J$0.77 to US$1 in its first few years but it's dropped to J$119 equal to US$1 in September 2015.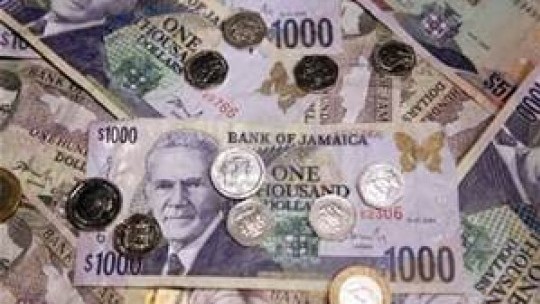 Language
The official language of Jamaica is English.
Current Prime Minister
Current Prime Minister is Andrew Holness who is the leader of the governing Jamaica Labour Party (JLP), won the election on 3 March 2016, succeeding People's National Party (PNP) leader Portia Simpson-Miller.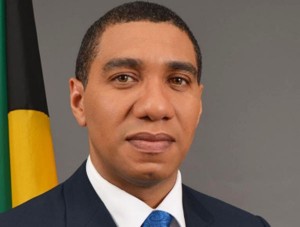 Jamaican Parishes and Counties
Jamaica is divided into three counties, named after English counties, but they have no real significance. The western county, Cornwall, is divided into five parishes … Trelawny, St James, Hanover, Westmoreland and St Elizabeth. The central county, Middlesex, is divided into another five parishes … St Mary, St Ann, Manchester, Clarendon and St Catherine. The Eastern county, Surrey, is divided into four parishes … Portland, St Andrew, Kingston and St Thomas, but the boundaries between Kingston and St Andrew are somewhat blurred because the city of Kingston spreads itself into the the parish of St Andrew, and they are both administered by the Kingston and St Andrew Corporation.